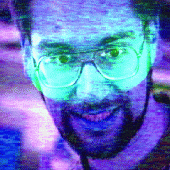 XEmacs Home Page for Oliver Graf
This is the XEmacs home page for Oliver Graf, one of the developers of XEmacs.
I'm a student of computer sciences at the University of Koblenz. My major is computational linguistics (human language generation and analysis).
I make my living as a managing director of a small but fine company which I started two years ago with one of my friends. We provide business network solutions based on linux servers and various other networking products.
Most of my spare time I spent on the development of the XEmacs Drag'n'Drop API, a enhanced version of Tk called TkStep (better looks, also Drag'n'Drop, and more), and various other hacks: ISDN-tools, cd players, python, etc...
To see some of these have a look at http://www.fga.de/~ograf/.
Contributions to XEmacs:
Author of the XEmacs Drag'n'Drop API.